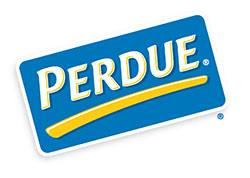 Over The Road Driver, Full Time and Part Time Positions Available
Perdue Transportation, INC is currently seeking experienced Over The Road tractor trailer drivers to pull out of our facilities.
Refrigerated transportation of Perdue products throughout the Eastern, and Midwest US

Fleet of 210 late model tractors and 700 refrigerated trailers

Outstanding safety record

Family owned since 1920

Fleet facilities in MD, DE, VA, NC, SC, & GA

"No Touch /Low Touch" freight

Fuel bonus (paid quarterly)

Good miles / Home every 5-7 days / Uniforms provided

401k match up to 5%

Comprehensive Benefit Package
Competitive Compensation Package:
.503 Mileage Pay

NY Metro Pay $50.00

NY Metro Trip $25.00

Box Pay $50.00 per load
Our Bases are located in:
Georgetown, DE

Dillon, SC

Lewiston, NC

Perry, GA

Prince George, VA

Accomac, VA

Leesport, PA
Normal Work Schedule:
Days of Work: Will be required to work Monday, Tuesday, Wednesday, Thursday, Friday, Saturday, or Sunday based on load assignments and company requirements. Varied, no set days.
Required Education:
The minimum formal education required to be considered for this position is:
High School Graduate or GED

Required Qualifications
Applicants must have two years of Over the Road driving experience; or one year Over the Road driving experience with a certificate from an accredited driving program.

Class A CDL driver's license

Pass a DOT physical

Must be at least 24 years of age

Strong Communication Skills

Provide a current and clear Motor Vehicle Record

Preferred Qualifications:
Preferred: Certificate from an accredited driving program.
ESSENTIAL PURPOSE OF THE POSITION
To load, unload, and deliver dressed poultry, crude and refined oil, contract backhauls and other inbound and out bound products and materials to plants, customers, and distributors.
Please Apply Below
Perdue Farms, Inc. is an Equal Opportunity / Affirmative Action employer. All qualified applicants will receive consideration for employment without regard to race, color, religion, sex, sexual orientation, gender identity, national origin, disability, or protected veteran status.-
If you are qualified and interested,
please click APPY BELOW and complete the next steps to express your candidacy.